Welcome to True Learning Centre
An Award-Winning Tuition Centre in Singapore
At True Learning Centre, we have carefully put together a distinctive curriculum that is built upon the regular MOE syllabus for each subject to engage, enrich and empower your child.
Why Choose Us
Our curriculum for Primary levels is written by MOE Master teacher, Mrs Nora Teo, and Miss Angeline Teo while our curriculum for Secondary & JC levels is written by Ex-Hwa Chong Institution Head of Department of Math, Mr Max Tan.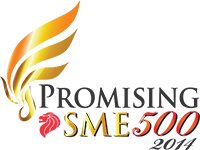 Our tutors comprise:
President's Award for Teachers Recipients
MOE Prinicipal Master Teacher
MOE Senior Teachers & Heads of Departments
Ex-Hwa Chong Institution Head of Mathematics Department
Outstanding Science Teacher Award Recipient
Caring Teacher Award Recipients
Ex-Singapore Examinations and Assessment Board Exam Officer
International Baccalaureate-trained Ex-ACS (Independent) Math Teacher
100% Experienced and NIE-trained Teachers
Subjects
We specialise in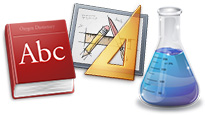 Primary English, Math and Science for Primary students
Secondary Math and Additional Math for Express students
IP Math for students in the Integrated Programme
A-level Mathematics
IBDP Mathematics
How to find the right tuition centre in Singapore?
How to find the right tuition centre in Singapore?
There are hundreds of tuition centres in Singapore claiming to provide quality education for your child. However, you need to take note of certain aspects while choosing one.
First, you need to talk to your child and decide what subject he or she wants the extra coaching in. Depending on the subject, you would need to decide which tuition centre suits your kid the best. There are centres which are well known for math tuition while others for English tuition. The other aspect to keep in mind is the level; is your ward at the primary, secondary or junior college level? There are tuition centres that teach all levels, while some focus on only certain levels. Once you have decided on the subjects, you also need to find out where the centre is. Choose a tuition centre which is in the vicinity of your neighbourhood to ensure your child does not have to travel too far.
Quality of teaching is an important criterion while choosing a tuition centre. There's no point going to a centre close to your home for math tuition to find out that the tutor is not so proficient or the teaching methodology is not so great. Check the credentials of the centre by asking friends, parents of your child's peers, and anyone else acquainted with the tuition system. Tuition centres need to be registered with the MOE, so check if the one you have chosen has been registered. Gather enough information on the centre before deciding to get your ward enrolled; check out the website and then ask people online for reviews. There are a plenty of discussion boards online where parents help each other out on everything to do with education in Singapore.
Size of class and timings
An important parameter is one of the class size; there's no point enrolling your child in a tuition centre where classes are crowded. Make sure there are not too many children in one class and that the tutor pays individual attention. Also find out about the methodology used by the centre or the tutor to teach your child; after all you are paying a substantial fee and you have the right to know. The timings of the classes is another aspect you need to consider before enrolling; choose one that is ideal for your child and you as a parent.
Finally, visit the centre and find out how the infrastructure is at the centre. The facilities provided could make a huge impact on your child's learning. There are some centres which have CCTVs, reading sections and make use of tablets for education. All these go a long way in making your child learn faster, feel secure and go onto become successful.