Welcome to True Learning
An Award-Winning Tuition Centre in Singapore
Why Choose Us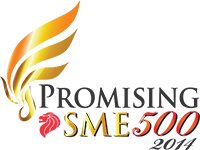 At True Learning, we build a strong solid foundation for exam excellence and nurture a love for learning in our students. We adopt an active learning approach, where students engage in critical thinking and participate in class through guided discussions and other activities. There are no fancy gimmicks and we do not purport the use of new fancy teaching techniques. We believe that great teachers and increased student engagement and motivation are keys to the academic success of your child.
Our Curriculum Writers

Our curriculum for Primary levels is written by our director, Miss Angeline Teo, while our curriculum for Secondary & JC levels is written by our director, Mr Max Tan, who is a former Head of Department of Mathematics in Hwa Chong Institution. With a wealth of teaching experience behind them, our curriculum writers teach and test the effectiveness of the curriculum every week to ensure that our students will continue to secure high scores in their examinations. Our lesson plans are constantly refined to engage, enrich and empower our students.
Our Nurturing And Dedicated Tutors
We are proud to announce that 100% of our tutors are experienced and NIE-trained teachers.
They include:
President's Award for Teachers Recipients
MOE Senior Teachers & Heads of Departments
Ex-Hwa Chong Institution Head of Mathematics Department
Outstanding Science Teacher Award Recipient
Caring Teacher Award Recipients
Ex-Singapore Examinations and Assessment Board Exam Officer
International Baccalaureate-trained Ex-ACS (Independent) Math Teacher
Subjects
We specialise in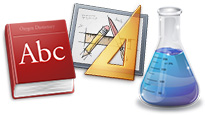 Call us to find out more!
TLC@Jurong: 6899 8134
TLC@Kovan: 6285 8648
TLC@Novena: 6252 8189